MyPeBS (My Personal Breast Screening) is a unique international project, funded by the European Union. It investigates whether a personalised breast cancer screening could be a better screening option
for women aged 40 to 70.
A need to improve the current
breast screening strategies

Since the late 1980s, organised breast mammography screening programmes have been introduced in more and more countries across Europe, based on the results of 8 large randomised trials. The aim of mammography screening is to detect breast cancer as early as possible, primarily in order to reduce the number of breast cancer deaths but also to reduce the severity of the disease and the use of heavy cancer treatments (and associated anxiety).
These programmes have always used a "one size fits all" strategy whereby women in a target age group (typically between 50-69 years old) are invited for a mammogram (2 incidences bilateral x-ray taken of their breast) every 2 or 3 years. This approach has demonstrated benefits (reduction of breast cancer specific mortality by 20%). However, it also comes with certain side effects, such as false positive findings, overdiagnosis and overtreatment – meaning treatment of indolent cancers (ones that would never have caused problems during a woman's lifetime because they evolve very slowly), and a small lifetime risk of radiation-induced cancer. Furthermore, the current mammography screening's sensitivity is not perfect; and the mortality impact not as high as could be expected.
A promising approach to improve mammography screening is personalized, individual risk-based screening.
In the current strategy, all invited women are treated the same. But women are not all the same: each woman has her own individual risk of developing breast cancer, depending on many factors like genetic factors, lifestyle, or hormonal exposure.
Recent scientific advances have largely improved our understanding of breast cancer genetics and other risk factors. We now have accurate risk assessment tools and sufficient knowledge to investigate the advantages of using a new screening approach based on individual risk estimation of breast cancer: this is the goal of MyPeBS.
MyPeBS compares personalised risk-based screening to standard screening

MyPeBS is a European research project that aims to assess the effectiveness and feasibility of personalised breast cancer screening, one that is based on the personal risk of developing breast cancer for each individual woman.
To meet such a goal, at MyPeBS's core is a multi-centre, international, randomised clinical study that will recruit 85,000 women from Belgium, France, Israel, Italy, the United Kingdom and Spain.
This study will compare the current standard breast screening with a personalised strategy, which screens women at higher risk of breast cancer more often, and women at a lower risk of breast cancer less often.
The goal of this study is to answer a simple, yet fundamental, question: is it better to personalise the method and frequency of breast screening based on a woman's individual risk?

This randomised controlled study will compare two groups of women: a group who will follow the current standard breast screening, to a group who will follow a personalised risk-based screening strategy, which will require a saliva test and an extra visit as compared to the Standard group.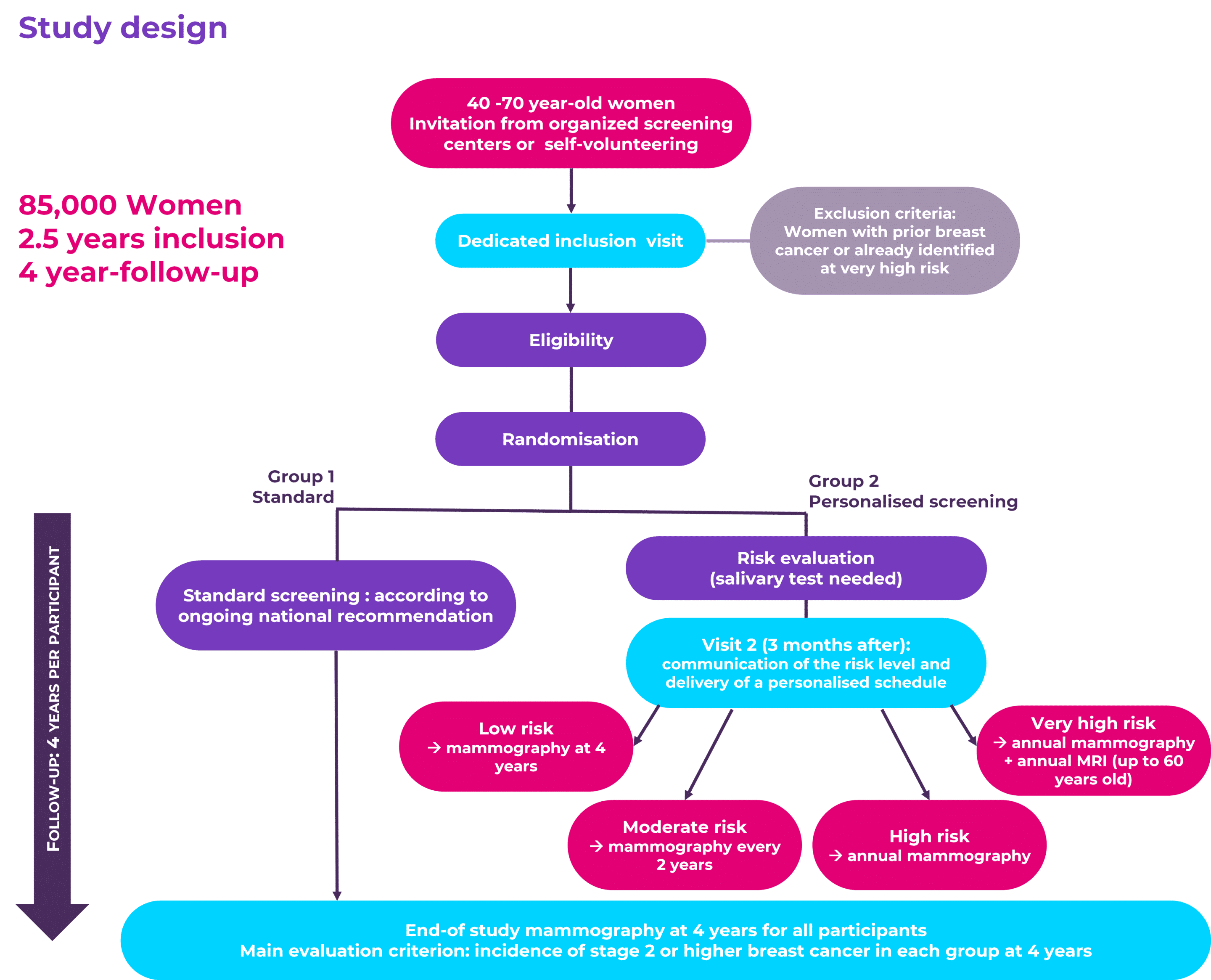 As the personal experience of women is central to the study, MyPeBS will investigate whether the personalised approach is at least equally or maybe more acceptable than the standard one, paying close attention to the potential extra worries for women that may be caused by knowing their individual breast cancer risk.
The project will also evaluate if the economic resources used with a personalised screening strategy justify the results obtained.
Finally, after the results of the study are known, MyPeBS will propose general recommendations for more effective breast cancer screening in Europe.

MyPeBS has received 12.5 million euros of funding from the European Union's Horizon 2020 research and innovation programme under grant agreement No 755394. Horizon 2020 is the financial instrument implementing the Innovation Union, a Europe 2020 flagship initiative aimed at securing Europe's global competitiveness. By coupling research and innovation, Horizon 2020 is helping to achieve this with its emphasis on excellent science, industrial leadership and tackling societal challenges. The goal is to ensure Europe produces world-class science, removes barriers to innovation and makes it easier for the public and private sectors to work together in delivering innovation.

27 partners
in the MypeBS consortium

8 participating countries

About 1,000 doctors and scientists
involved in the project

85,000 women recruited
in the clinical trial

8 year-duration
for the whole project (2018-2025)

12.5 millions euros of funding
from the Horizon 2020 programme
MyPeBS, a European consortium of leading international breast cancer prevention researchers and experts

The MyPeBS involves 27 partners from 8 different countries (Belgium, United States, France, Israel, Italy, Netherlands, United Kingdom, Spain), including many leading doctors, scientists and prestigious institutions engaged in breast cancer research and prevention. MyPeBS also involves patient's representatives and advocates from several associations, whose implication from the beginning of the story has been crucial.
MyPeBS is coordinated by Unicancer, a large non-for profit French national federation of hospitals dedicated to oncology and a major European academic sponsor in oncology. The project overall is supervised and controlled by an Executive Committee comprised of key actors of the project, and any decision affecting the governance, composition or financing of the Consortium is taken by a General assembly where each partner is represented.
In addition, the clinical study itself is conducted by a Clinical trial steering committee, and supervised by an independent Ethics and data monitoring committee.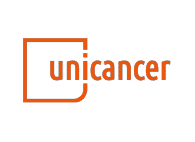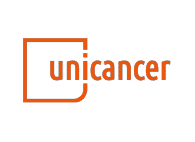 Unicancer
Unicancer is the only hospital network 100% devoted to fighting cancer:
18 French Comprehensive Cancer Centres (FCCCs): private non-profit hospitals
+20,000 women and men engaged in an ongoing quest for excellence in care, research, education
+ 516 000 patients a year
Unicancer in numbers: In France, the FCCCs treat: 30% of the women with breast cancer, 21% of the patients with endocrine cancer and 20% of women with gynaecologic cancers.
A key player in research in France, Unicancer is the main European academic sponsor in oncology: 5000 patients included in R&D sponsored-clinical trials ; 86 ongoing clinical trials, including 44 in recruitment phase; 216 investigational sites involved (public hospitals, private clinics, comprehensive cancer centres), including 52 located in 8 other countries.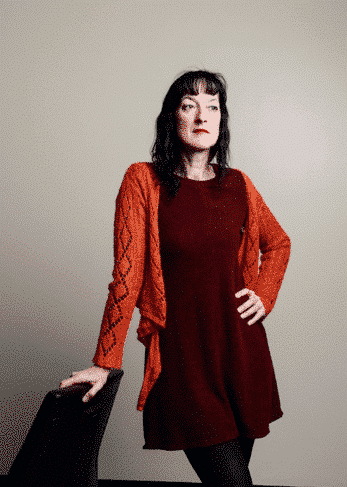 MyPeBS Coordinator
Suzette Delaloge, MD, MSc, Associate Professor of Medical Oncology
Head, Breast Cancer Department, Gustave Roussy, Paris, France
Chairwoman, French UniCancer Breast interGroup UCBG
Suzette Delaloge became a specialist in medical oncology in 1997, and also obtained Master degrees in molecular biology and genetics. She spent a year in Ottawa, Canada, as a research fellow in Pr McBurney's molecular biology lab in 1993. Dr Delaloge joined the breast cancer team at Gustave Roussy in 1999.
Dr. Delaloge has been Head of the Breast Cancer Department at Gustave Roussy, Paris, France since 2004 and currently leads a multidisciplinary team of 70 doctors, caregivers and researchers, coordinating and managing all clinical and clinical research activities.
Dr. Delaloge's major areas of expertise and development are precision risk-based cancer prevention, therapeutic development guided by prognostic and predictive biology, and the organization of care in breast oncology. She has been investigator, principal investigator, national or international coordinator of more than 120 clinical trials over the last 20 years.
Dr. Delaloge is the author of more than 210 international peer-reviewed publications and more than 500 presentations at international conferences (Google Scholar H-Index: 53). She is chairwoman of the National French Cooperative Breast Cancer Intergroup –Unicancer (UCBG). She is a board member of the European Society of Medical Oncology (ESMO) and of the French Society of Breast Care and Breast Pathology, and a member of the American Society of Clinical Oncology (ASCO).
Dr. Delaloge is breast specialty editor for European Journal of Cancer and genetics editor for The Breast, and is also a regular reviewer of major international journals in oncology and research. She is a member of several national and international academic commissions, steering committees and scientific boards. Dr. Delaloge is finally committed to continuous teaching activities dedicated to doctors in training and medical students.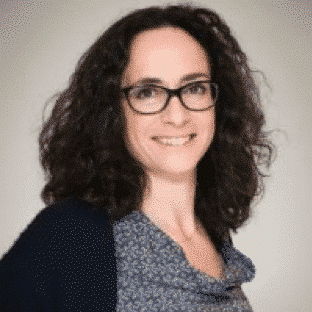 MyPeBS Global Project Manager
Camille Baron
Camille Baron, PharmD, has 20 years of experience in the field of health, mainly in the biotechnology domain. Her areas of expertise are clinical research and scientific & medical communication, which she acquired by working both with academic institutions and pharmaceutical companies (Ariad Pharmaceuticals (Cambridge, USA), Pasteur Institute, LFB Biotechnologies, Sanofi-Genzyme, Unicancer). She has developed knowledge in immunology / infectious diseases, oncology, heamostasis, rheumatology and rare metabolic diseases, as well as in project management skills.
MyPeBS Clinical Trial Manager
Cécile Vissac-Sabatier
Cécile Vissac-Sabatier, PhD, is a Clinical Project Manager at UNICANCER. She has a PhD in Biology. She has over 10 years of experience in the management of clinical study first as clinical research associate and after as clinical project manager. She has worked in the public and in the private sectors on various indications in oncology (breast cancer, multiple myeloma) and non-oncology (Crohn disease, Rheumatoid Arthritis, Interstitial cystitis). She has joined UNICANCER in 2015 and she has been in charge of many clinical studies in breast cancer at national as well as international level.
Role
Unicancer is the lead partner and coordinator of the project.
As coordinator, Unicancer will ensure the scientific integrity of the project and efficient management of the overall project.
Unicancer is also the sponsor of the clinical trial in all countries involved, thus will oversee the regulatory and day-to-day management of the clinical trial internationally.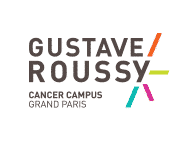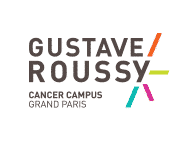 Gustave Roussy
Gustave Roussy is the largest European Cancer Centre. It is a centre for patient care, research and teaching, and patients with all types of cancer can be treated there.
The Institute was founded as a result of the motivation of Professor Gustave Roussy, the father of the concepts of "cross-boundary working" and "multi-disciplinary patient management."
For 70 years it has been developing an approach to oncology which remains faithful to its founder's values: innovation, dynamism, cooperation and benevolence.
All of this is built on the three guiding principles: patient care, research and teaching.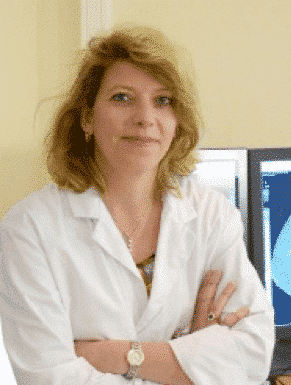 Principal Investigator for France
Corinne Balleyguier, MD
Dr Corinne Balleyguier, MD, PhD, is head of the radiology department at Gustave Roussy Cancer Campus, Villejuif, France. Dr Balleyguier is specialized in Women Imaging, Breast and gynaecologic Imaging. She is chair of Radiology department in Gustave Roussy. Her field of expertise and research is innovation in breast imaging, with development of new imaging techniques to improve breast cancer screening, diagnosis and treatment (contrast spectral mammography, tomosynthesis, elastography under ultrasound and MRI, laser treatment of breast tumors etc.). She is a member of the French radiological society (SFR), vice-president of the French breast Imaging society (SIFEM), the European Society of Radiology (ESR), and the European Society of Breast Imaging (EUSOBI). She is an active member elected since 2012, of the European Society of Uro-genital Radiology (ESUR), the Radiological Society of North American Radiology. She is part of the ESUR gynaecological subcommittee since 2008. She has been section editor on Woman Imaging for European Journal of Radiology since 2010. Dr Balleyguier is involved in breast Imaging committee for ECR 2012-2013-2014-2015. She was the Chairwoman of Uro-Gynecological Imaging of ECR 2010 and of breast imaging committee for ECR 2016.
Role in MyPeBS
Gustave Roussy will act as the Principal Investigator (PI) for the clinical trial in France and will coordinate, in collaboration
with the project lead, the research investigators in France.
Gustave Roussy will also perform the full statistical analysis of the clinical trial results and ensure the quality control of the data.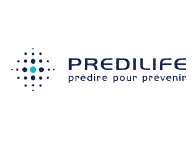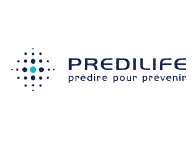 Predilife
Founded in 2004 and headquartered in Paris, France, with a US location in Boston, MA, Predilife specialises in statistics and data mining.
Their first product was Mammorisk, an innovative software tool that can be used to estimate the risk of developing breast cancer.
MammoRisk was developed as a project funded by the ARC Foundation (France), in collaboration with the Gustave Roussy Cancer Centre (France) and the Breast Cancer Screening Consortium (US).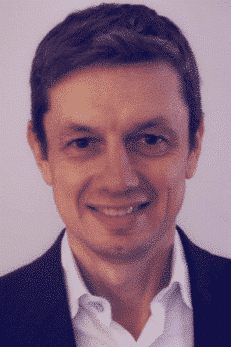 Stephane Ragusa
Stephane Ragusa is the founder and President of Predilife. He has been working on risk prediction models and software for prevention since 2004. He has led the project Predicancer granted by the National Agency of Research.
He graduated from Ecole Polytechnique, and from National School of Statistics and Economics (ENSAE). He holds a PhD in Molecular Biology from University Paris XI – Orsay. He is assistant professor of Statistics at University Paris VI Pierre et Marie Curie.
Role in MyPeBS
Predilife will be responsible for the implementation of the density and risk assessment software to be used in the experimental arm of the trial.
It will be connected with the global website of the clinical trial to retrieve the data field in by the investigators and the participants, as well as the genotyping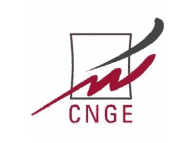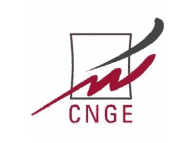 Collège National Des Generalistes Enseignants – CNGE
CNGE (Collège National des Généralistes Enseignants) is the main scientific society of general medicine in France.
It brings together all the academics of the discipline (80 university, 200 associates and 8000 GP trainers) and constitutes the academic "pole" of the recognised discipline in France.
Marie-Eve Rougé Bugat, MD-PhD,
Université Paul Sabatier Toulouse III, Primary Care department, Toulouse, France
UMR 1027 (INSERM-UPS), allées Jules Guesdes, Toulouse, France
General practitioner
DESC oncology
Research CNGE member – Expert in field of cancer in primary care – Investigator of the CNGE network
Role in MyPeBS
NGE will mobilise of the French CNGE Network investigators (1 coordinator per area, with 15 expected participating French areas and 25 GPs investigators per areas) during the investigation trail of the project.
CNGE will be highly engaged in the communication work package, especially towards the healthcare community and the investigators.
CNGE will set-up a training e-learning seminar for Health professionals (development,
organisation and implementation)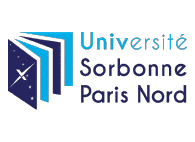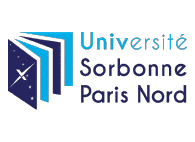 USPN
Paris University 13 is one of the thirteen universities that were created after the reorganization of the old Sorbonne after 1968.
It now has 24,000 students, spread across five campuses pursuing degrees or continuing education. Truly multi-disciplinary in nature, Paris University 13 is a major centre of teaching and research in the north of Paris.
Within Université Paris 13, The Institute for Interdisciplinary Research on Social Issues (Social Sciences, Policy and Health) (IRIS) is a mixed research unit associating EHESS, CNRS, Inserm, and the University of Paris 13.
IRIS brings together some 100 research holders in anthropology, sociology, history, law, political science, public health and forensic medicine.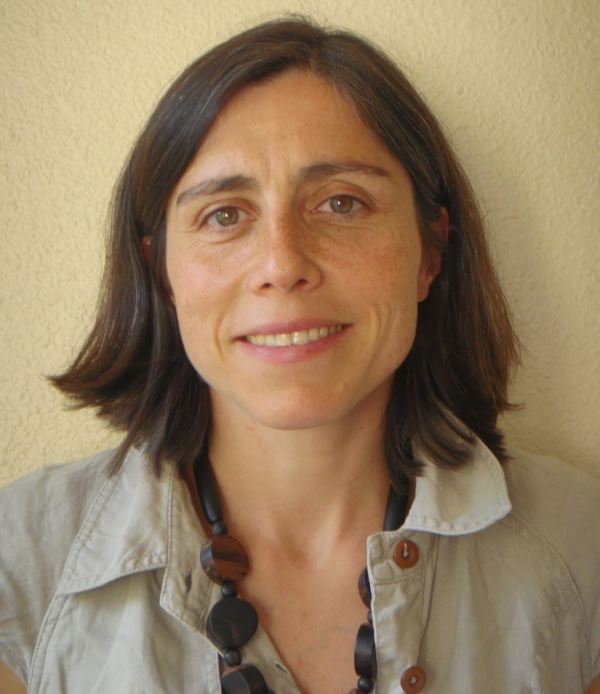 Sandrine de Montgolfier
Sandrine de Montgolfier has been involved in many research projects in the field of empirical ethic link to health professional practices (de Montgolfier & al; Derbez & al; d'Audiffret & de Montgolfier). She also developed an expertise in the field of ethical questions raised by cancer screening (Gred and French citizen and professional consultation). She coordinated several multidisciplinary projects linked to genetic screening (INCA, ABM)
Role in MyPeBS
Université Paris 13 is the leader of the Work Package 5: Sociological, ethical and psychological assessments. They also lead on the specific task on analysing the professionals' point of view concerning this new screening strategy. Université Paris 13 will contribute to the work packages on communication and developing recommendations for breast screening based on the outcomes of the project.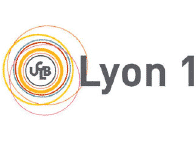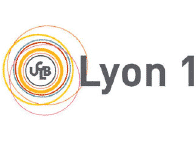 Universite Lyon 1 Claude Bernard – UoL1
Claude Bernard Lyon 1 is a university that provides teaching for 45,000 students a year in the fields of science and technology, health and sport.
Claude Bernard Lyon 1 is part of Université de Lyon, the most important French University site outside the Paris region.
Within UoL1, the research lab Health Services and Performance Research (HeSPeR) is focused on health services performance in medical care, health promotion and prevention.
Nora Moumjid
Nora Moumjid is Senior Lecturer in Health economics and Public Health applied in cancer in Lyon 1 University, Faculty of Pharmacy. Since 1997, she works in the Comprehensive Cancer Center Léon Bérard where she leads a multidisciplinary working group composed of clinicians, socials scientists and patients on shared decision-making. She is member of the shared decision-making scientific community since the beginning and she will chair the international shared decision-making that will take place in Lyon in July 2017. She published several papers in international and national peer-reviewed journals on patients' information and participation to the decision-making process with a focus on elicitation and risk communication methods.
Role in MyPeBS
UoL1 will lead the analysis of women understanding of the information provided and of the socio-economic status and its impact on women's decisions towards breast cancer screenings (organised, individual and risk-stratified).
UoL1 will be involved in measures of perception of individual disease risk, risk/benefit of the prevention options, and effects on cancer-related
behaviours and other psycho-social aspects of the trial.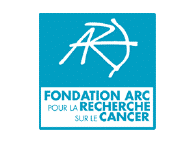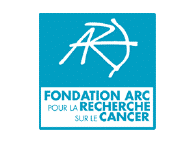 Fondation Arc Pour La Recherche Sur Le Cancer Fondation – ARC
The ARC Foundation for cancer research is a key player in oncology research in France.
Since its creation as an association in 1962, the ARC (French acronym for: Cancer Research Association) has been a forerunner in the operation and financing of oncology research.
In 2012, in order to meet the new research challenges, the ARC decided to become a foundation, namely the ARC Foundation for Cancer Research.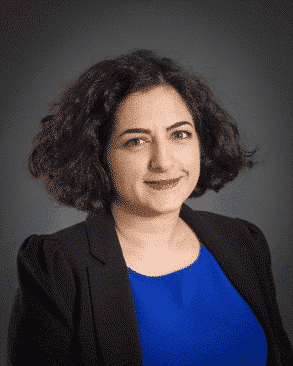 Nancy Abou-Zeid, PhD.
Nancy Abou-Zeid has a PhD in Cell biology, and a training in clinical research. She has 15 years of experience in the field of oncology, both in basic and clinical research. She is Head of Translational research and innovation at the French Fondation ARC pour la recherche sur le cancer since 2011, managing a team of 3 collaborators. Her main activity is the identification of innovative projects in the field of cancer (basic, translational and clinical research, public health, epidemiology), through calls for proposals or direct partnerships with research institutes/clinical research sponsors in France or abroad. Nancy is also in charge of ARC Foundation's scientific collaborations with French and international partners in the field of cancer research.
Role in MyPeBS
The Fondation ARC will rely on its expertise to contribute to the communication (WP6) about prevention, screening and research, in order to support the other partners in the definition of messages and the best tools needed for dissemination of the different categories of messages.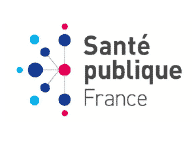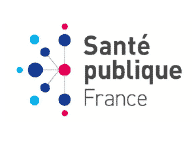 Agence Nationale De Sante Publique – SPFrance
Santé publique France (SpFrance) is the French national public health agency (around 600 staff members). Its mission is to serve the population in all aspects of public health based on scientific knowledge, data, and information. It comprises
seven scientific directorates and 15 regional units throughout the national territory. The Directorate for noncommunicable
diseases and trauma (~30 scientific staff members) covers the areas of cancers, cardiovascular diseases, mental health, nutrition, diabetes, neurodegenerative diseases, and unintentional injuries.
The cancer group comprises 10 scientific members including epidemiologists, biostatisticians, medical doctors, and data managers. Its activities include the surveillance of cancers which entails the coordination of
several data sources such as cancer registries, death certificates, health administrative databases; and the evaluation of the national cancer screening programmes.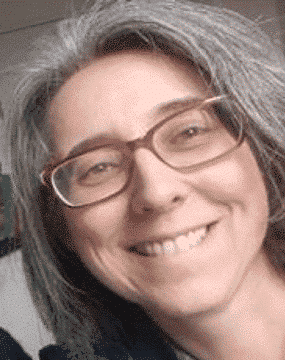 Agnès Rogel, PhD
Agnès Rogel holds a PhD in biostatistics. She held several positions before working at Santé publique France :
She has been employed at the French University as a lecturer, at Electricite de France and at the Institute of Radiation Protection and Nuclear Safety as a biostatistician. She conducted several large epidemiological studies, mainly
cohort studies in cancer epidemiology and radiation, with main focus on breast, lung and thyroid cancer. She joined the cancer team of the French public health institute (Santé publique France) in 2008, where she first worked on cancer surveillance studies using registry or health insurance data, mainly on breast, thyroid, lung and uterine cancers. While maintaining activities and expertise on cancer surveillance, cancers attributable to lifestyles and the environment, including radiation, in 2013 she became responsible for the evaluation of breast cancer screening. Its main activities are then : the constitution of the national French breast cancer screening database, collapsing data from 99 departments; the production and analysis of the performance indicators of the national screening program; the statistical analysis of their temporal and geographical variations; the statistical analysis of the relationship between screening and social deprivation; the impact of the French breast cancer screening program on mortality.
Role in MyPeBS
SpFrance will advise on the harmonisation of data collection in participating local screening structures in France and will assess whether the trial control group is comparable to the population participating in the regular French breast cancer screening programme with regards to screening results.
SpFrance will also contribute to the calibration and validation of the microsimulation model for France to estimate long-term benefits, harms, and cost-effectiveness; and contribute to the communication, results' dissemination and recommendations by interacting with French health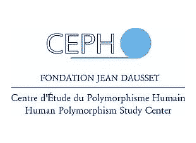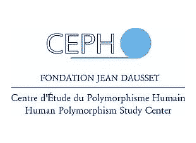 CEPH-Fondation Jean Dausset
The Centre d'Etude du Polymorphisme Humain (CEPH) was established in 1984 by Jean Dausset to promote international collaborative research in human genetics with the vision of developing individualized genomic medicine (following the model of HLA). During the subsequent 25 years, the model of international collaboration pioneered by the CEPH has been a major driver in the successful mapping and sequencing of the human genome.
Today CEPH is engaged in a variety of programs dealing with human translational genomics. CEPH is the coordinator of the GENMED LabEx funded by the French National program "Investissement d'Avenir".
The CEPH Biobank is a center for biological resources (CRB) with a longstanding (more than 30 years) recognized experience. Historically, the CEPH Biobank was involved in the first French collections of biological samples established for genetic studies of diabetes, aging, Crohn's disease, spondylarthropathy, neurofibromatosis but also in population genetics studies with the Human Genome Diversity Panel-CEPH (HGDP-CEPH). As of today, CEPH biobank is a key partner in the establishment of numerous cohorts funded by the French national program "Investissements d'Avenir" such as COBLAnCE, CANTO, RaDiCo and other national cohorts such as GAZEL, EPIPAGE2.
Jean-François Deleuze, Ph.D
Jean-François Deleuze is, since October 2012, both the director of the Centre National de Recherche en Génomique Humaine (CNRGH) and the scientific director of the Centre d'Etudes du Polymorphisme Humain (CEPH-Fondation Jean Dausset). JF Deleuze began his career in the pharmaceutical industry working for Rhône Poulenc Rorer and then Aventis and finally Sanofi where he established and headed the worldwide Human Genetics center of the company (40 peoples) for about 10 years. JF Deleuze has coordinated numerous international translational research collaborative projects (identification of biomarkers and therapeutic targets) in the field of the genetics of multifactorial diseases (schizophrenia, bipolar disorder, Alzheimer …) and cancer, involving academic groups but also biotechnology companies. JF Deleuze was one of the initiators/pioneers of the introduction of personalized medicine approaches in the pharmaceutical industry. In his last 2 years at Sanofi, JF Deleuze built an efficient and state of the art stem cell platform that has delivered world-class translational tools and disease models. Beside his actual leadership positions at CNRGH and CEPH, JF Deleuze is executive board member of France Génomique and heads the laboratory of Excellence (Labex) GenMed dedicated to the development of personalized genomic medicine. Recently, JF Deleuze played a key role in the development of the French Genomic medicine 2025 plan. He is in charge of heading the R&D center of the French genomic Medicine plan (CREFIX). JFD is member of several scientific boards (University Paris Sud, Vacarme project, IBISA…) and member of the editorial board of Human genetics. JFD has authored 160 publications in peer review journals and 20 patents in the field of genomic medicine. JFD's H factor is 33.
Role in MyPeBS
CEPH will be in charge of DNA extractions, Quality Control, aliquoting and transfer of DNA aliquots to CEA (WP3).
CEPH will also participate to the dataflow with the web platform (WP1) and advise the sponsor and investigator centres regarding samples flow (WP1 and 2).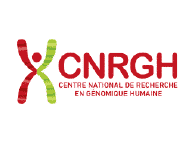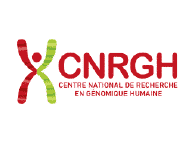 CNRGH/CEA
The National Human Genome Research Center (CNRGH) is a department of the CEA which main objective is to advance research of the genetics/genomics of human diseases through internal and collaborative research programs. The CNRGH is part of the Institut de Biologie François Jacob (IBFJ) within the Fundamental Research Division (DRF) of the CEA.
The CNRGH has developed a number of state-of-the-art genomics technology platforms and laboratories for the management of biological resources, for discovery of disease genes and biomarkers, and for follow-up studies using various approaches including functional genomics. A team of bioinformaticians and bioanalysts ensure data quality control, management and interpretation respectively. Key platforms include high-throughput platforms for genotyping, sequencing (WGS, WES, genes panel etc.), expression profiling (RNA-seq), DNA methylation analysis and a number of functional genomic applications (e.g. oxWG-BS, WG-BS, HiC, DNase-seq, ATAC-seq, ChIP-seq etc.). In addition there is a laboratory dedicated to technological development that performs extensive testing on the latest omics based technologies to evaluate them and determine if they are ready for routine production. The CNRGH has been extensively testing the latest long-read technologies including the Chromium platform (10X Genomics), the MinION and PromethION (Oxford Nanopore Technologies) and the Saphyr optical mapping platform (Bionano genomics).
Jean-François Deleuze, Ph.D
Jean-François Deleuze is, since October 2012, both the director of the Centre National de Recherche en Génomique Humaine (CNRGH) and the scientific director of the Centre d'Etudes du Polymorphisme Humain (CEPH-Fondation Jean Dausset). JF Deleuze began his career in the pharmaceutical industry working for Rhône Poulenc Rorer and then Aventis and finally Sanofi where he established and headed the worldwide Human Genetics center of the company (40 peoples) for about 10 years. JF Deleuze has coordinated numerous international translational research collaborative projects (identification of biomarkers and therapeutic targets) in the field of the genetics of multifactorial diseases (schizophrenia, bipolar disorder, Alzheimer …) and cancer, involving academic groups but also biotechnology companies. JF Deleuze was one of the initiators/pioneers of the introduction of personalized medicine approaches in the pharmaceutical industry. In his last 2 years at Sanofi, JF Deleuze built an efficient and state of the art stem cell platform that has delivered world-class translational tools and disease models. Beside his actual leadership positions at CNRGH and CEPH, JF Deleuze is executive board member of France Génomique and heads the laboratory of Excellence (Labex) GenMed dedicated to the development of personalized genomic medicine. Recently, JF Deleuze played a key role in the development of the French Genomic medicine 2025 plan. He is in charge of heading the R&D center of the French genomic Medicine plan (CREFIX). JFD is member of several scientific boards (University Paris Sud, Vacarme project, IBISA…) and member of the editorial board of Human genetics. JFD has authored 160 publications in peer review journals and 20 patents in the field of genomic medicine. JFD's H factor is 33.
Role in MyPeBS
The CEA will be in charge of all the genotyping of the project as well as of genotyping data quality control and transfer to the centralized data handling platform (WP3).
The CEA is running an Illumina high throughput genotyping platform and has the capacity to treat 12 96-well plates per week.
The CEA will also be involved in the discussions concerning the list of SNPs to add on the genotyping array.

Assuta Medical Centers Ltd
Assuta is Israel's largest and leading group of private medical services centres, comprising eleven clinics and five hospitals across Israel. More than 50% of all services are provided to publicly-insured patients. Assuta provides innovative surgeries and diagnostic procedures in all fields of medicine.
Assuta Imaging Centres offer a broad range of services and tests nationwide.
Assuta is one of the founders of breast screening imaging centres, providing this service to the Israeli population for the last 20 years.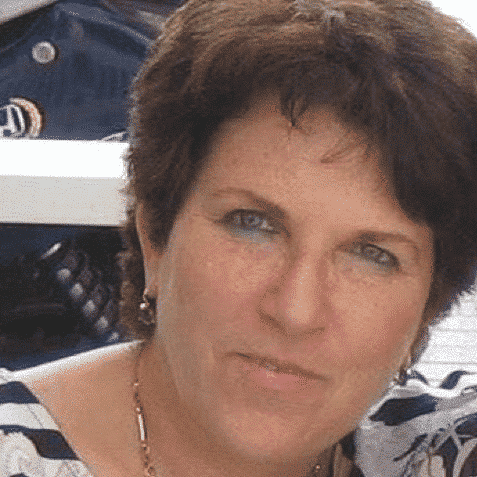 Michal Guindy, M.D. MPA
Michal Guindy received her MD from Ben-Gurion University Medical School, Beer Sheva, Israel in 1982. Dr Guindy specialized in radiology and is still a practicing radiologist (breast). In 2001 she earned a MPA from the Kennedy School of Government – Harvard University, Boston, Massachusetts USA. At Maccabi Healthcare Services (HMO) Dr Guindy held several management positions during the years 1998-2014. She chaired the Risk Management and Patient Safety Department from 2003 through 2009. From 2009 through 2011 Dr Guindy was Head of Central Services, where she was responsible for radiology telemedicine, laboratories including the pathology lab, pharmacies and call centers. During the years 2011- 2014 Dr Guindy served as Medical Director of the Central district, Israel, a position responsible for medical services provided to 250,000 people.Since 2014 Dr Guindy has been Medical Director of Imaging at Assuta Medical Centers. She is responsible for running the seven imaging centers across Israel producing over 600,000 studies annually.
Her academic activities include coordinator of Patient Safety Implementation Program (WHO initiative) in Sackler School of Medicine, Tel Aviv University. Since 2013 Dr. Guindy has been involved in multiple Big Data research projects, particularly in the field of radiology.
Role in MyPeBS
ASSUTA will provide the PI of MyPEBS clinical trial for Israel and the leader of the genetic analysis platform in Israel.
Regarding Work Package 5 and Work Package 6, Israeli social and communication specialists will be invited to exchange with the active partners of the specific to consider language and cultural differences.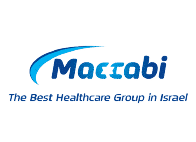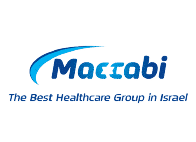 Maccabi Healthcare Services
Maccabi Healthcare Services, a non-profit organization and the mother company of Assuta Medical Centers, is the second largest Health Plan in Israel with 1.9 million members. It provides comprehensive health care services to its members. Most outpatient visits lab tests and the interface and communication with patients is performed by the Health Plan via its doctors and staff, providing services throughout the country via hundreds of specialized outpatient clinics. Maccabi is also responsible for implementing the National Breast Screening program for its members. Assuta Medical Centers perform the radiological imaging for most of Maccabi's members.
After recruitment, which will be performed by Assuta, Maccabi will transmit coordination of instructions to the patient's file and the relevant parties.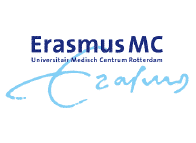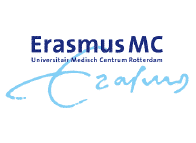 Erasmus MC
Erasmus MC is the largest University Medical Centre of the Netherlands, with around 14,000 staff members.
Its mission is to contribute to a healthy population and to excellence in health care through research and education.
The Department of Public Health has around 150 staff members, and its main goal is to support
evidence-based public health through research and education. Among the public health areas studied by the Department are social determinants of health, medical demography, occupational health, cancer screening, infectious disease control, and medical decision-making.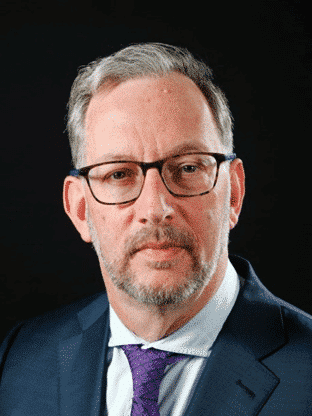 Henricus J de Koning
Professor of Public Health & Screening Evaluation in the Department of Public Health of the Erasmus Medical Center in Rotterdam.
Professor Henricus (Harry) J de Koning worked as Researcher and Assistant Professor in the Department of Public Health of the Erasmus University in Rotterdam (1987-1999). He became Associate Professor in 1999 and in 2008 he was appointed Professor of Public Health & Screening Evaluation in the same department. He was also Senior Associate in the Department of Health Policy and Management at the Johns Hopkins Bloomberg School of Public Health (2011-2012). Since 2011 he has been a Member of the Medical Advisory Board of the Royal Netherlands Academy of Arts and Sciences (KNAW).
His major scientific contributions are in the areas of
Designing, running and evaluating large-scale multidisciplinary population-based randomized controlled screening trials to establish the efficacy of screening;
Evaluating active international screening programs and tests to establish effectiveness;
Guiding public health policies using predictions of favorable and unfavorable effects and the cost of screening, based on micro-simulation modelling of the natural history of disease, and cost-effectiveness and cost-utility analyses.
See also:
http://www.erasmusmc.nl/public-health/organization/our-associate-professors-page/h-de-koning/
http://survey.erasmusmc.nl/pwp/hdekoning
Role in MyPeBS
ERASMUS MC leads on the work package responsible for mathematical modelling to quantify the long-term benefits, harms and cost effectiveness of risk-based screening scenarios (Work Package 4).
ERASMUS MC will actively contribute in an advisory capacity to the majority of other work packages in the project.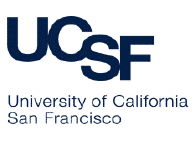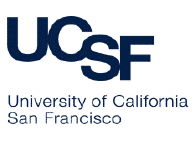 The Regents Of The University Of California
University of California, San Francisco (UCSF) is the only campus in the 10-campus University of California system that is exclusively focused on the health sciences, with top-ranked programs in medicine, nursing, pharmacy, dentistry, basic science, social science and global health.
UCSF is the top public recipient of funding from the National Institutes of Health (NIH) in the United States.
The Athena Breast Health Network, headquartered at UCSF, is a network of the 5 University of California medical centres and Sanford Health, one of the largest rural health networks in the country.
Laura Esserman, MD
Dr. Esserman has a wealth of experience overseeing innovative, large-scale clinical trials. She is co-principal investigator of the I-SPY platform trial taking place at institutions across the United States. I-SPY is a biomarker-rich, adaptive, multi-agent clinical trial platform that introduces administrative and statistical efficiencies, and capitalizes on the availability of a near-term surrogate endpoint to speed the phase II development of new agents for neoadjuvant treatment of advanced breast cancer. To date, 10 agents have been screened in the trial, with a number 'graduating' to phase III clinical trials.
In 2015, under Dr. Esserman's direction, Athena Network was awarded a grant from the US "Patient Centered Outcomes Research Institute" to conduct a large-scale comparative effectiveness trial of risk-based screening for breast cancer versus annual screening (the US standard of care). WISDOM has assembled a truly multidisciplinary team and demonstrated its significant expertise in a vast array of specialties required to undertake a trial such as WISDOM or MyPeBS, including: mammography and standardization of imaging, genetic screening and counselling, modelling breast cancer risk and polygenic risk scores, development of clinical decision tools based on cancer risk, electronic survey tools and instruments and their integration with case report forms, measurement of the psychological impacts of screening/diagnoses, and other operational components required for trial implementation. The 100,000 patient WISDOM study, a companion study to the current proposal, opened in September 2016 and is currently enrolling.
Role in MyPeBS
UCSF, through The Athena Network and WISDOM Study are the US-based companion/partner study to MyPEBS.
In general, UCSF will provide advice and expertise, as needed, for all aspects of MyPEBS, sharing our experience in the design, implementation, enrolment and analysis of the WISDOM study of risk-based screening for breast cancer, which is currently enrolling in the US.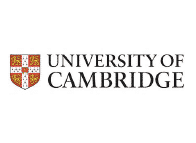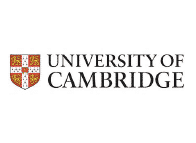 University of Cambridge
Its reputation for outstanding academic achievement is known world-wide, reflecting the high-quality original research carried out by its staff and the intellectual achievements of its students.
The university employs more than 10,000 staff, while more than 12,000 undergraduate and over 7,000 postgraduate students live and work in one of the university's 31 autonomous Colleges.
Within the University of Cambridge, the School of Clinical Medicine, Radiology Department participates in MyPeBS. This department currently works with the Huntingdon & Cambridge Breast Screening programme, which delivers mammography screening to 20,000 women per annum.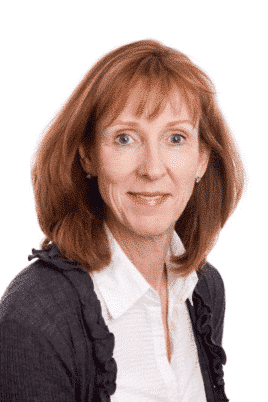 Principal Investigator for UK
Prof Fiona Gilbert
Professor of Radiology, Head of Department of Radiology at the University of Cambridge for 5 years and prior to that at the University of Aberdeen since 1996. She is an expert in all modalities of clinical breast imaging, has more than 30 years experience in breast screening, previously as Clinical Director of screening in the Northeast of Scotland. She has an extensive research track record in assessing novel imaging techniques (Multispectral OptoAcoustic imaging, DBT, CESM, PET MRI), has experience in running multicentre imaging trials, undertaking systematic reviews. She has run several large scale clinical imaging studies in breast screening (TOMMY trial 9,000 women; CADET II 30,000 women; CADET I 10,000 women). She participated in MARIBS MRI screening trial of high risk screening which influenced practice in the UK and the IBIS, the tamoxifen prevention trial. She is chair of the UK National Cancer Research Institute Imaging Advisory Group.
Role in MyPeBS
On behalf of the UK sites, the University of Cambridge will coordinate all the regulatory and ethical submission and follow-up, writing (and
translation) of all documentation, as well as the safety and pharmacovigilance activities and quality assessments working with the patients' associations and trial coordinators.
The University of Cambridge will also identify and recruit women into the personalised screening programme from those women who are currently attending the UK national breast screening programme end ensure follow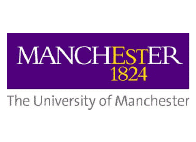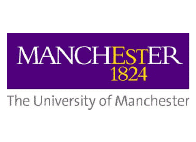 University of Manchester
The University of Manchester is a public research university in Manchester, England, formed in 2004 by the merger of the University of Manchester Institute of Science and Technology and the Victoria University of Manchester.
University of Manchester is the largest University in the UK. It has three Schools in Faculty of Biology, Medicine and Health
and a very strong track record in health-based research.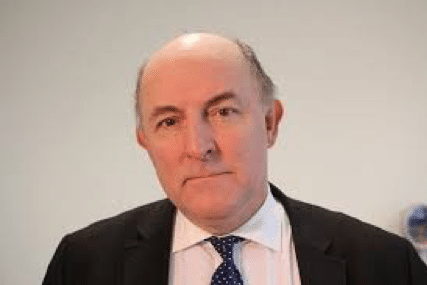 Prof Gareth Evans
Professor Evans has established a national and international reputation in clinical and research aspects of cancer genetics, particularly in neurofibromatosis and breast cancer.
He has published 715 peer reviewed research publications; 265 as first or senior author. He has published over 110 reviews and chapters and has had a book published by Oxford University Press on familial cancer. He has an ISI web of knowledge H-index of 97 and google scholar of 131 having only published his first article in 1990. In the last 7 years he has raised over £45 million in grants for multicentre and local studies – approximately £38 million to Manchester. He is Chief Investigator on two NIHR program grants (2009-2014-£1.59 million) (2017-2020-£1million) on breast cancer risk prediction and also has an NIHR RfPB grant as CI (2011).  He as supervised 13 successful doctoral theses and is currently supervising five. He has led a successful bid for a Nationally funded NF2 service (£7.5 million pa) that started in 2010 and is involved in the national complex NF1 service. He is overall cancer lead (3 themes) and Cancer Prevention Early detection theme lead on the successful all Manchester NIHR Biomedical research centre bid (2017-2022-£28.5million). He is lead clinician on the NICE familial breast cancer guideline group and until recently a trustee of Breast Cancer Now and the Neuro Foundation. He is on the editorial board of JNCI and is a board member of the Science Strategy Committee of Breast Cancer Now.
Role in MyPeBS
The University of Manchester will be involved in
enrolling participants into the clinical trial in the UK, and collecting the subsequent data.
The University of Manchester will also provide expertise into the risk stratification process, and will lead on measures of perception of individual disease risk, and
effects on cancer-related behaviours.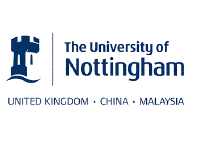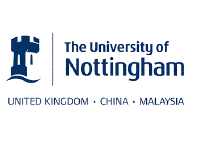 University of Nottingham
The University of Nottingham (UoN) has considerable expertise in breast cancer screening; hosting the Nottingham Breast Institute and is also home to the UK's national breast pathology External quality assessment (EQA) scheme. In 2019, staff of the Applied Vision Research Centre (AVRC), Loughborough University, moved to join UoN. These staff embody the leading European centre for the monitoring and assessment of the performance of radiologists in interpreting medical images. Staff have been involved in medical imaging for over 40 years and developed the PERFORMS scheme which is a world first in monitoring the skills of breast screening radiologists. The UoN is involved in several national projects concerning breast cancer as well as other cancers including prostate and lung cancer.
Yan Chen, BSc PhD HonMRCR
Director of the Applied Vision Research Centre. Dr Chen is a computer scientist and a leading international scientist in the field of medical imaging perception and specialises in women's health, particularly breast cancer. She leads the PERFORMS self-assessment scheme in breast cancer (a major UK national research project which is funded at over €1.2m every three years), as well as other imaging research in radiology and surgery. She has been awarded honorary membership of the Royal College of Radiologists for her radiological research.
Role in MyPeBS
Within MyPeBS's Workpackage 3, the UoN will lead in the quality assessment of the trial radiologists to ensure that they all are of an equivalent international standard. The UoN will deploy the PERFORMS self-assessment scheme across all radiologists and regularly assess their breast cancer identification skills using difficult test breast screening case sets of known outcome. The UoN has numerous appropriate test sets of challenging and difficult screening cases which it can use and which are based on many years of experience with the UK Breast Screening Programme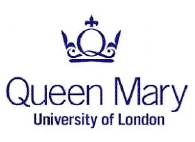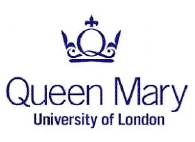 Queen Mary University of London
Queen Mary University of London is one of the UK's leading research-focused higher education institutions. With 21,187 students and 4,000 staff, it is one of the biggest University of London colleges.
It encompasses Barts and the London School of Medicine and Dentistry.
The Centre for Cancer Prevention (CCP) is housed in the Wolfson Institute of Preventive Medicine within the School of Medicine and Dentistry.
The CCP is a leading research centre in primary prevention of and screening for cancer.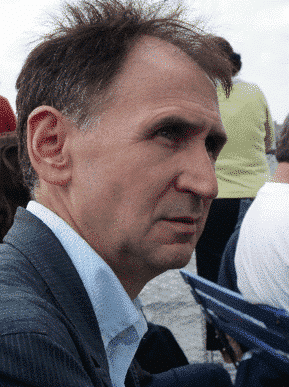 Stephen W. Duffy
Stephen Duffy is a statistician by training, educated at the University of Edinburgh and Imperial College, London. He has worked in the UK, Singapore, France, Sweden and Russia. He is the Director of the Department of Health's Policy Research Unit in Cancer Awareness, Screening and Early Diagnosis.
For the last three decades, his research has been mainly in cancer epidemiology, prevention and screening. He worked on the pioneering Swedish Two-County Trial of breast cancer screening, on which the UK's national breast screening programme was based. Since then, he has taken a major role in a number of other trials of cancer screening, in breast, colorectal and lung cancer. These include the UK Trial of Flexible Sigmoidoscopy whose results changed national policy within weeks of publication, and the FH01 study of annual mammography in young women at enhanced familial risk of breast cancer, which contributed to the NICE guidelines on breast cancer risk management.
More recently his research has focussed on behavioural aspects of screening, including trials of reminders, second timed appointments and out-of-hours appointments in breast cancer screening, and trials of augmented invitations and reminders, and primary care endorsement in colorectal cancer screening. He is a screening editor on the EU Guidelines Development Group for breast cancer screening and diagnosis, and a member of the UK's National Screening Committee.
Role in MyPeBS
QMUL will pay a major part in drafting the recommendations in the light of the results of the MyPeBS project.
QMUL will also provide support to the statistical analysis and interpretation and will advise the UK centres taking part in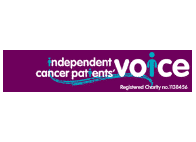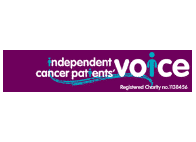 Independent Cancer Patients' Voice – ICPV
Independent Cancer Patients' Voice (ICPV) is a patient advocate group independent of established UK cancer charities and aware of the value of medical research to both public health and to the national economy.
The aim of ICPV is to improve existing treatments for every cancer patient and develop new treatments by bringing the patients' voice into clinical research.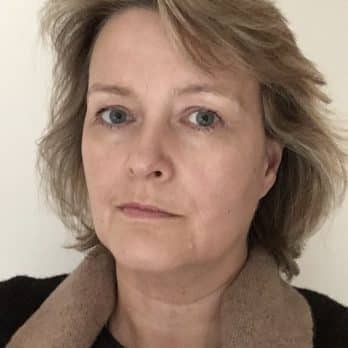 Debbie Keatley, patients' representative​
Debbie Keatley who has experienced cancer as a patient and carer, as well as other long-term conditions, is passionate about the rights of patients to be involved as equal partners in decisions that affect their treatment and care. Debbie's ambition is for patients and the public across the UK to feel confident that they can access and understand the information in their health records and can make informed choices about how it's used in their direct care and in research.
Debbie has worked in the private sector in international finance, in the voluntary sector in IT and training and development, in the public sector in further education and more recently as a policy adviser.
Debbie is now involved in an advisory capacity with many organisations and movements who rely on health data and recognise its importance in research to improve outcomes for patients. This includes useMYdata, Independent Cancer Patient Voice, Cancer Research UK's Population and Clinical Research committees, National Cancer Research Institute's Consumer Forum, and the Clinical Evaluations and Trials committee at National Institute for Health Research's Health Technology Assessment programme.
Living in Belfast, Debbie is also a member of Northern Ireland Cancer Research Consumer Forum and the Council of Northern Ireland Cancer Registry. She is also involved in patient and public involvement in clinical studies from international to local level.
Role in MyPeBS
ICPV will work with patient representatives and advocacy groups to ensure that there is patient input into the development, implementation and dissemination of the work. ICPV will be especially active in work packages 5 & 6.
The MyPeBS study is supported by the French Health Insurance and the French National Cancer Institute (INCa), and has been approved by the Cancer Screening Strategic Committee chaired by the French General Director of Health.

MyPeBS is organized in 8 workpackages :
WP1: Sponsorship and clinical trial dataflow
WP2: Clinical trial investigation
WP3: Methodology and data analysis
WP4: Economical evaluation
WP5: Sociological, ethical and psychological assessments
WP6: Communication and dissemination
WP7: Recommendations for future Breast Cancer Screening Strategy
WP8: Project coordination and management